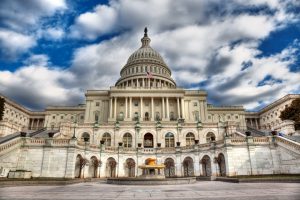 Author: Aaron Gott
Senators Mike Lee, Ted Cruz, and Benjamin Sasse recently proposed a bill to enact the Restoring Board Immunity Act of 2017, which would give state licensing boards antitrust immunity that they may not otherwise be entitled to under the state-action immunity doctrine. The bill provides this immunity if the states fulfill some conditions: they must make efforts to reform their occupational licensing schemes and either provide active supervision of boards by creating an office to oversee them or provide for a specific form of judicial review of licensing board actions.
While the bill seeks to make some promising advancements to curtail overbearing state occupational regulation, it misses the mark in several ways.
As a Bona Law attorney, I regularly help clients suffering the wrath of professional licensing boards. It is very rewarding work, but it is also difficult work because the entire system—from state executive branches to federal courts—overwhelmingly defers to these licensing boards. The boards are confident in their ability to do whatever they want because they've enjoyed extreme deference in constitutional cases since the progressive era.
Our most effective tool is the threat of antitrust litigation—a tool that has only recently been used. First I'll explain how all of this works so that you can better understand why this bill is a bad idea.
How Licensing Boards Work
Most licensing boards are created by some enabling statute that was pushed through the state legislature after a bunch of competitors in the same industry got together and formed a powerful lobby. Nine times out of ten, a professional licensing board justifies its existence and its conduct with vague and unsupported claims that public welfare is at stake. The enabling legislation often provides the governor the authority to appoint members of the profession, and perhaps one or two "public" members (persons who are not part of the profession), to serve on the licensing board.
Invariably, the board members who also compete in the market eventually use their power on the board to benefit their own pecuniary interests:
Licensing Requirements. . Organizations like the Institute for Justice have analyzed state-by-state data and published significant literature about occupational overregulation. The bill appears most focused on licensing requirements. Antitrust litigation typically does not focus on the licensing requirements category of restraints because they are easy to pretextually justify, because the lobbying effort is protected by the Noerr-Pennington doctrine, and because they primarily affect new entrants (who are unlikely to organize a collective resistance, let alone the resources to finance antitrust litigation).
This raises an important question: if most antitrust litigation against boards does not relate to the occupational licensing reforms sought by the bill, why are we considering a broad antitrust exemption as the carrot for states to implement the reforms?
Expanding the Scope of Practice. Where boards prevent competitors who are not licensees within their jurisdiction from competing with them. A seminal example is what occurred in North Carolina Board of Dental Examiners v. FTC: the North Carolina dental board sent cease-and-desist letters to nondentist teeth whiteners asserting that teeth whitening was the practice of dentistry. Teeth whitening is not mentioned in the North Carolina statutes governing dentistry, but the board asserted it anyway because the dental board members and their professional trade group friends were losing profits to disruptive nondentist competitors who offered lower prices to consumers.
Similarly, the California Veterinary Medicine Board recently sent cease-and-desist letters to animal chiropractors, claiming that performing chiropractic adjustments on animals is the practice of veterinary medicine (even though performing human chiropractic adjustments is not the practice of human medicine).
Setting the Rules of Competition. Where boards prevent competitors who are licensees within their jurisdiction from competing in ways they don't like. For example, some state funeral director boards have imposed or considered imposing substantial infrastructural requirements on their licensees (such as having an embalming room) with the ultimate goal of restricting the geographic scope of competition.
Side note: state funeral director boards have been among the worst culprits of blatant anticompetitive activity, even going so far as enacting rules to prevent monks who handcraft caskets from competing in the lucrative market for casket sales.
As you can see, boards have substantial power and states don't seem to care that they regularly abuse it. So at first glance, a bill that incentivizes states to reassess their occupational licensing schemes with a critical eye is probably a good thing, right? If that were what it did, and it didn't attempt to foreclose otherwise legitimate antitrust claims through the state action doctrine, then it wouldn't be so objectionable.
The Bill
You can read the text of the bill here, but it works like this: all licensing boards and their members are not subject to the Sherman Act if the following conditions are met:
The actions of the board/member are authorized by a nonfrivolous interpretation of the occupational licensing laws of the state.
The state adopts a policy of using less restrictive alternatives to occupational licensing;
The state either:

Enacts legislation providing for active supervision of the actions of an occupational licensing board, which requires creating a central office to oversee all licensing boards; or
Enacts legislation providing for judicial review of occupational licensing laws.
The bill has a savings clause that states the immunity only applies to "personal qualifications required to engage in or practice a lawful occupation." As you will see below, this clause could be very important, depending on how courts would construe it.