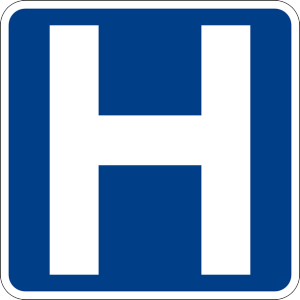 What is great about practicing antitrust law is that you take deep dives into the intricacies of different markets from the shelf space in drug stores for condoms—an actual case from several years ago—to insurance brokerage pricing to processed eggs and everything in between.
There are, however, certain industries that repeat themselves in the antitrust world, which isn't a surprise because some industries are more susceptible to antitrust issues than others. For example, the airline and pharmaceutical industries consistently face antitrust scrutiny because of the nature of their markets and the regulations surrounding them.
But the industry I'd like to discuss here is the health-care or medical industry, and more specifically, hospitals. I've found myself with many antitrust and non-antitrust cases involving health-care of one sort or another over the last couple years, so this area has become an interest of mine.
Lately, I have also spent more time than I will publicly admit consuming materials (mostly books, blogs, and podcasts) on health, nutrition, and fitness, which (combined with my health-care cases) has my family often reminding me that I am not a doctor after some well-meaning but often unwelcome advice.
If you follow antitrust, you will notice that there are a lot of cases about hospitals. Why is that? This might seem surprising at first glance because many hospitals are non-profits or government-owned and you probably don't picture a hospital in your mind when you think of the term "monopolizing."
(If you can make it through the explanation below, you can read about a recent Department of Justice antitrust action against some Michigan hospitals that apparently agreed not to compete with each other in particular ways).
First, non-profit status is not a defense to the antitrust laws. Whether you have stockholders or owners that keep residual profits or not, you have to play by the antitrust rules. Non-profit entities (and their officers) still seek power, influence and prestige. And, increasingly, state and local government entities are subject to the antitrust laws. I've written a lot about that on The Antitrust Attorney Blog; you can access those articles in the State-Action Immunity category.
In fact, after the Supreme Court's decision in North Carolina State Board of Dental Examiners v. FTC, it seems like many litigants want to go after state boards of various sorts. Anyway, I've received many calls about this and there are a few active cases, including one in Texas that I've written about.
Second, the health-care industry encompasses a series of narrow product, service, and geographic markets. That is because, except in limited circumstances, most people don't travel far for medical care. They want to go somewhere near their work or home. So geographic markets are usually regional to a metro area (with some exceptions).
Within each geographic region, there are usually a limited number of hospitals or other medical facilities for particular specialties. Thus, each geographic market, that is each region, has what may be considered an oligopoly, or a handful of competitors that all know and depend upon each other. Whereas the airline industry is effectively a worldwide oligopoly, the markets for hospitals and other medical facilities are often oligopolies within metro areas. From that perspective, it isn't a surprise that we see many hospital antitrust cases because there are so many different metro areas with oligopolies.