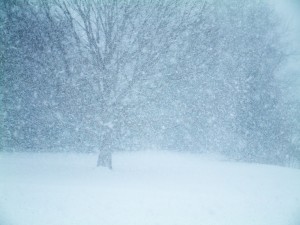 Just like the Antitrust Law Journal, I am a big fan of Antitrust Magazine, also published by the American Bar Association. Whereas the Antitrust Law Journal is celebrated for its depth and economic and academic focus, Antitrust Magazine offers great practical discussion of cutting-edge issues targeted to antitrust lawyers like myself.
The magazine is perfect for long plane flights—like the one I had yesterday from New York. I pass up the Wi-Fi option on flights to read my favorite medium, actual paper. It is refreshing to the point that I actually look forward to this time to sit and read without electronic interruption.
Of course, I had my almost four-year-old son next to me, so my interruptions came in a different form. Minus an occasional frustrated outburst borne from too much traveling, he behaved quite well and fell asleep in the final twenty minutes of the five-hour flight to Sunny San Diego. We enjoyed New York, but it is always great to be home.
The theme of the Spring 2014 Antitrust Magazine is "Trying a Cartel Case." Success in trial, of course, arrives only with great preparation well before trial and the articles in the magazine effectively made that point.
Trial is an important skill, but it is merely the tip of the larger mountain that you create from the very beginning of a case. Everything you do should advance toward summary judgment and trial and seemingly insignificant or minor decisions early in a case could have much larger ramifications later.
The articles and theme in this issue of the Antitrust Magazine reminded me of a topic I wrote about with Carl Hittinger a few years ago: The private attorney general and how a federal government antitrust investigation soon spirals out of control for its targets.
Here is what happens: The Antitrust Division of the Department of Justice might begin an investigation of possible per se violations in an industry—probably price-fixing, market allocation, or bid-rigging. The investigation's impetus could come from evidence uncovered during another investigation, a customer, a supplier, a former employee, some other spurned person or entity, and (increasingly) antitrust agencies in other countries.
It is not unusual for the DOJ to investigate all or most of the companies in the tainted industry because a cartel usually won't work unless everyone buys in. So if there is a cartel, the liability may be widespread. And even if it isn't, the DOJ could uncover evidence from one company that implicates another. Perhaps the bad guys invited the good guys to fix prices, but the good guys said no. The bad guys might not produce the "smoking gun" evidence, but the good guys, who didn't join the conspiracy, might discuss the advances in their documents.
The DOJ is very good at manipulating the dynamics among competitors in a suspected cartel. Indeed, amnesty opportunities are built for exactly that purpose.
Whether you are blameworthy or not, the investigation is expensive and distracting. The document productions can, in some cases, become a business operation by themselves. It is always, of course, a good idea to try to negotiate the breadth of the requests.
At some point during the investigation, the headache turns into a migraine. That is because the investigation will become public even if it is not officially public. If sufficiently material, a company might report it in its securities filings, or a foreign antitrust investigation of the same industry might become public, or it simply might leak.
At that point, an entire legal industry begins production. These are the private-attorney generals. Some refer to them as plaintiff class-action attorneys. Others refer to them by words that I am not going to write.
Similar to real-estate brokers and agents, they are unique in that they are cut-throat competitors, but also work together cooperatively on the same matters. As Carl Hittinger and I discuss in our article, the Supreme Court has made their job more difficult over the years (and has continued that pattern after publication), but they are still major players.
This is when it becomes overwhelming if you are a company subject to the investigation. All of the sudden you will see a complaint filed against you in some part of the country. Then, like the first few snowflakes in a Minnesota winter, you will see another here, then a couple more there. But before you know it, the cases become a blizzard, landing everywhere so quickly you can't see straight. After a month, you might have 20, 30, 40, or 50 or more cases filed against you and your alleged co-conspirators.
But don't worry; you can handle this. The Judicial Panel on Multi-District Litigation will very likely order the cases transferred to one federal court before one federal judge for pre-trial consolidated proceedings.
By now, your antitrust counsel knows the antitrust counsel for your competitors on a first-name basis because they have been leading you and your competitors through the blizzard together. They will have many joint-defense calls and will generally work together on issues in common for the defense. Some attorneys will take a leading role—usually those of companies with the most at stake. Whereas others, the attorneys representing the smaller companies or those with less at stake, will free-ride on the labors of the leading attorneys.
There is an important skill in working within these groups and experience helps. I've been involved in several joint defense groups and the dynamics within the groups are always interesting because (1) the parties have many interests in common, but not everything, and (2) some lawyers are—how shall I describe it?—more "charismatic" than others.
You might find our article on challenging antitrust class certification helpful. You can read our other class action articles here.
Don't forget, of course, that while this is going on, the DOJ is still investigating you and might file a claim. And the States. Those wonderful States. They like to have their piece. And big antitrust actions are great political fodder, so you may have a dozen states or two or three pursuing you as well, in both state and federal court.
And that reminds me, since federal judges have traditionally locked indirect purchaser plaintiffs out of the antitrust bounty of federal court, you will likely have actions filed under state antitrust laws as well.
At this point, if your industry participates in global markets, you will probably start to see subpoenas or actions from antitrust enforcement agencies in other countries as well. The antitrust agencies are increasingly loquacious across borders, so you should be ready.
Whether you violated the antitrust laws or not, you must be ready to battle on multiple battlefields where a misstep on one can take down your troops on others. Be careful. Remember what I said about how minor or insignificant decisions early can have much larger ramifications? That is particularly true across cases.
What is the lesson in this? Don't violate the antitrust laws. True. That's obvious. But what if you see that your competitors are forming a cartel and want you to join? You should decline, of course. But you should think strongly about going to the government, obtaining some amnesty and keeping yourself out of the cross-hairs. This isn't something to mess with. It can destroy your company and lead to jail time. Make sure you have experienced antitrust counsel to help you as early as possible.