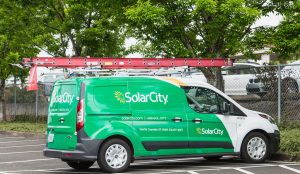 Author: Aaron Gott
Last month, the U.S. Supreme Court granted a writ of certiorari to decide a circuit split on an important procedural question concerning the state-action immunity to the federal antitrust laws: whether a decision denying the state-action immunity is immediately appealable or must await a final decision just like most issues raised on a motion to dismiss.
The case, SolarCity Corporation v. Salt River Project Agricultural Improvement and Power District, is about a power company that changed its rate structure to make it less appealing for consumers to switch to solar power. Power companies are typically quasi-natural monopolies because of the way power is delivered—through a massive infrastructure of physical lines.
Update: The parties reached a settlement and filed a stipulated dismissal dated March 20, 2018. So the US Supreme Court will not hear this case.
But new technology is changing that: people can generate electricity straight from the sun by installing panels on their roofs, and soon it will be more cost effective to install batteries to hold that power for when it is needed than to continue paying the power company. In places like Southern California, where the price of peak electricity is more than four times the national average, solar power is a no-brainer.
It comes as no surprise that some power companies are using their incumbency to slow the disruption of this innovative technology. SolarCity (now Tesla, Inc.) sued an Arizona power district for attempting to maintain its monopoly over the supply of electrical power in its territory, alleging that the power district created new fees that penalize solar customers, which ultimately had its intended effect: solar retailers received 96% fewer applications for new solar systems among customers in the power district after the new rates took effect.
The power district moved to dismiss, arguing that it is immune from the federal antitrust laws under the state-action immunity. The district court denied the motion because the power district had not met its burden of showing that it acted pursuant to a clearly articulated state policy to displace competition. The power district sought an order certifying the denial for interlocutory appeal, which was also denied. Nevertheless, the power district immediately appealed to the Ninth Circuit, arguing that a denial of the state-action immunity should be immediately appealable under the collateral order doctrine.
Before we dive into the Ninth Circuit decision, let's discuss some of these terms.
The Collateral Order Doctrine
The collateral order doctrine is an exception to the general rule that the federal courts of appeal have jurisdiction to hear only appeals of "final orders" from the district courts.  The exception is narrow and must be strictly applied.
A collateral order is appealable immediately if it meets three requirements: first, the order being appealed must be conclusive. Second, it must address a question that is separate from the merits of the case. Third, it must raise "some particular value of a high order" and evade effective review if not considered immediately.
With these requirements, there are only a few categories of decisions that meet the collateral order doctrine, and they are all "immunities": Eleventh Amendment immunity, absolute immunity, qualified immunity, foreign and tribal sovereign immunity. Given this, it might seem that the state-action "immunity" also fits. But it isn't quite that simple because the state-action immunity isn't actually an immunity, but a judicially recognized exemption.
What Is An Immunity?
Read broadly, an immunity could mean many different things. It could mean immunity from suit, immunity from liability, or even just immunity from money damages.