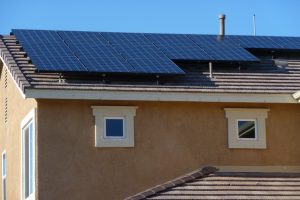 For the third time in recent years, the US Supreme Court decided to review an antitrust case involving state-action immunity.
Unlike the first two cases, however, the primary issue in this case is procedural: The petition requesting review fairly described the issue as "Whether orders denying state-action immunity to public entities are immediately appealable under the collateral-order doctrine."
The case at issue is a Ninth Circuit case called SolarCity Corporation v. Salt River Project Agricultural Improvement and Power District. SolarCity, of course, is now a unit of Elon Musk's Tesla.
You can read our more complete analysis of the upcoming SolarCity case here.
Update: The parties reached a settlement and jointly dismissed the case from the US Supreme Court.
The substantive case underneath the procedural issue involves a monopolization lawsuit by SolarCity against a public entity power company in Arizona, which is the only supplier in that area of traditional electrical power.
Here is what they did: SolarCity, like other solar-energy-panel companies, was having success in selling and leasing rooftop solar panels to customers, especially in sunshine places like Arizona (and Southern California, of course). Instead of viewing the move toward solar power as good for the environment and peoples' pocketbooks, the power company—a public entity—viewed it as a threat. And, like many government entities that view private enterprise as a threat to their budgets and influence, the power district changed the rules.
That is, the power company changed the pricing structure so customers that acquire power from their own system—a solar-panel system, for example—must pay a prohibitively large penalty. The government entity's rule change had its intended effect: SolarCity received ninety-six percent fewer applications for new solar-panel systems in that territory.
This is, of course, one of the grossest forms of government abuse and a disgrace to competition. It is also one of the reasons why Luke Wake of the NFIB Small Business Legal Center and I argued both as an amicus in Phoebe Putney and in a law review article that the Supreme Court should adopt a market-participant exception to state-action immunity. If a government entity is a commercial participant in a market, it shouldn't be immunized from cheating in that market.
Bona Law currently has another case pending in the Ninth Circuit in which government entities that compete in the market violated antitrust laws and are using the shield of state-action immunity to try to get away with it.
The Collateral Order Doctrine
In the SolarCity case, the trial court rejected state-action immunity at the motion-to-dismiss stage. Typically, a defendant that loses a motion to dismiss cannot appeal the issues until later in the case, sometimes after trial. The plaintiff gets to take a shot at proving its case.