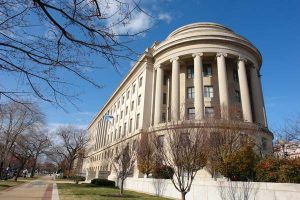 In early 2015, the U.S. Supreme Court held in North Carolina State Board of Dental Examiners v. FTC that the "active state supervision" prong of the state-action immunity from antitrust liability test applied to state licensing boards controlled by market participants. You can read my analysis of the decision here. And you can read the amicus brief that Bona Law filed in the case here.
(Besides the "active state supervision" requirement, state-action-immunity applicants must also demonstrate that the challenged restraint was clearly articulated and affirmatively expressed as state policy by a state sovereign, like a state legislature. The Supreme Court recently addressed this requirement in FTC v. Phoebe Putney Health System, Inc. I filed an amicus brief in this case, which you can review here.)
Update: The FTC applied its Active State Supervision criteria in an enforcement action against the Louisiana Real Estate Appraisers Board.
The Basics of Antitrust Liability and State-Action Immunity for State Regulatory Boards
I have written quite a bit about state action immunity and the NC Dental case, so I won't give a lot of background here. You can read my prior articles.
But here are the basics: Not surprisingly, state and local governments often engage in anticompetitive behavior. Sometimes this includes conduct that the federal antitrust laws prohibit.
But, owing to federalism and the fact that governments get away with things they shouldn't, sometimes state and federal governments have a get-out-of-antitrust-liability card called "state-action immunity." Like all antitrust exemptions, Courts interpret the scope of state-action immunity narrowly.
In most situations, a state or local government seeking state-action immunity must demonstrate that (1) the state sovereign—usually the legislature or state supreme court acting legislatively—clearly articulated and affirmatively expressed the challenged restraint as state policy (See Phoebe Putney); and (2) that the state actively supervises the anticompetitive policy.
Before the US Supreme Court decided the NC Dental case, it was an open question whether state licensing or regulatory boards were required to show both prongs of what is called the Midcal test, or just the first prong. That is, it wasn't a given that these state boards had to show active supervision. I addressed that very issue in a law review article, which you can read here. But apparently my article wasn't enough to end discussion on the issue, so the US Supreme Court went ahead and addressed it in the NC Dental v. FTC case.
The Supreme Court in NC Dental went on to hold that a state board on which a controlling number of decision-makers are market participants in the regulated occupation must satisfy the active supervision requirement to invoke state-action antitrust immunity.
(As an aside, certain municipalities do not need to show active state supervision, but I suspect that courts will continue to narrow this exception. Luke Wake and I argued in another law review article that whenever the government entity becomes a market-participant, it should lose its state-action immunity entirely. I mention this here because it is often a local government entity that competes directly in the market and tries to invoke state-action immunity.).
So we now know that anticompetitive conduct by state regulatory boards are subject to antitrust scrutiny unless they can show both prongs of the Midcal test, including active state supervision. But what is active state supervision?
What is Active State Supervision for State-Action Immunity from Antitrust?
Active Supervision is something that the US Supreme Court has on occasion addressed, but there isn't a clear standard. It simply hasn't come up enough to create a dense body of law. So the guidance is slim.