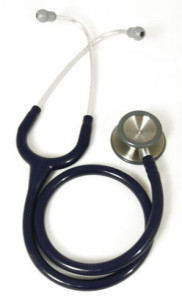 It is easier to succeed in business without competition than with it. And if you are used to practicing your profession in a particular way, it is quite uncomfortable when new approaches develop that undercut your business.
(As an aside, Aaron Gott and I just published an article for CIO Story that discussed this idea in the context of the legal profession: Disrupting the Traditional Law Firm Model.)
Indeed, the first reaction is that the "guild" scrambles to find ways to stop the newcomers, often citing health, safety, or consumer protection reasons to cover what are, in fact, really actions of self-preservation. Several years ago, I published a law review article called "The Antitrust Implications of Licensed Occupations Choosing Their Own Exclusive Jurisdiction," that discussed the antitrust implications of this problem.
North Carolina Board of Dental Examiners v. FTC
More recently, the United States Supreme Court decided a case called North Carolina State Board of Dental Examiners v. FTC. In that case, the Supreme Court held that a state board made up of dentists was not immune from the antitrust laws when it collectively acted to limit the market for teeth-whitening to dentists.
In the NC Dental case, dentists noticed that their high-margin teeth-whitening was facing lower-priced competition from non-dentists. They predictably reacted by citing health, safety, and consumer concerns and did what they could—collectively—to destroy their competitors and thus their competition.
That they did so through what was, in fact, a state board was no concern to the US Supreme Court because when an entity—even a state entity—is made up of a group of competitors it is in many ways just like a private trade association. If the competitors collectively violate the antitrust laws by excluding competition, they must face antitrust liability.
What the Supreme Court did not do in NC Dental, however, is determine the scope of what is an antitrust violation. For that, we must turn to basic antitrust doctrine. And like any other antitrust application, doctrine develops around different types of actions and situations.
One pertinent example, of course, is the state board made up of private competitors that seek to exclude their competition. The scope of antitrust liability—separate and apart from any state-action immunity issues—is an underdeveloped area of antitrust doctrine because there weren't a great many cases of this nature.