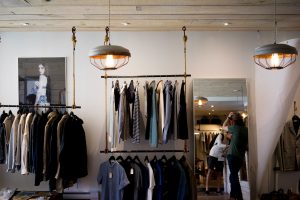 Author: Jarod Bona
Sometimes parties will enter a contract whereby one agrees to buy (or supply) all of its needs (or product) to the other. For example, a supplier and retailer might agree that only the supplier's product will be sold in the retailer's stores. This usually isn't free as the supplier will offer something—better services, better prices, etc.—to obtain the exclusivity.
If you compete with the party that receives the benefit of the exclusive deal, this sort of contract can seem quite aggravating. After all, you have a great product, you offer a competitive price, and you know that your service is better. Then why is the retailer only buying from your competitor? Shouldn't you deserve at least a chance? Isn't that what the antitrust and competition laws are for?
Maybe. But most exclusive-dealing agreements are both pro-competitive and legal under the antitrust laws. That doesn't mean that you can't ever bring an antitrust action and it doesn't mean you won't win. But, percentage-wise, most exclusive-dealing arrangements don't implicate the antitrust laws and are uncontroversial.
You can read our article about exclusive dealing at the Bona Law website here.
It is important that I deflate your expectations a little bit at the beginning like this because if you are on the outside looking in at an exclusive-dealing agreement, you are probably angry and you may feel helpless. From your perspective, it will certainly seem like an antitrust violation. And your gut feeling about certain conduct is a good first filter about whether you have an antitrust claim. What I am trying to tell you is that with regard to exclusive dealing, your gut may offer some false positives.
Of course, the market is full of exclusive or partial-exclusive dealing agreements and there are relatively few of these that turn into federal antitrust litigation. So if you see an exclusive-dealing claim in federal litigation, it may be one of the rare instances of an exclusive-dealing antitrust violation. We receive a lot of calls about exclusive-dealing agreements that are antitrust violations or close to antitrust violations. And we counsel clients on their own exclusive-dealing agreements. But people don't call us for most varieties of exclusive dealing, which is perfectly legal under the antitrust laws.
So what is an exclusive dealing agreement?
An exclusive dealing agreement occurs when a seller agrees to sell all or most of its output of a product or service exclusively to a particular buyer. It can also occur in the reverse situation: when a buyer agrees to purchase all or most of its requirements from a particular seller. Importantly, although the term used in the doctrine is "exclusive" dealing, the agreement need not be literally exclusive. Courts will often apply exclusive dealing to partial or de facto exclusive dealing agreements, where the contract involves a substantial portion of the other party's output or requirements.