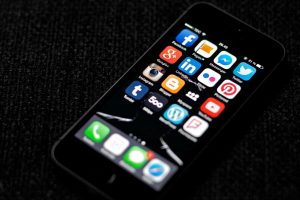 Author: Jarod Bona
We are all connected. When something happens anywhere, we know about it everywhere. If someone has a great idea, they can tell everyone about it, right away.
These connections create incredible value. We as a society can take the best ideas and build upon them. Information as a resource is incredibly cheap and easily available. Filtering is the real problem now, but more on that later.
So, this is all great, but I worry. There is a downside to this over-connectedness. But more on that later.
There was once a time when people were worried that government would suppress speech, ideas, and innovation. The government still does this, of course. But it seems like there is less worry about it. In many ways, the government doesn't have as much power as it used to have. That is, in part, because of our connectedness.
Society can speak swiftly and harshly toward government action that is excessive, unfair, or wrong (in society's judgment). This creates a check on government conduct, in the same way that many people used to consider the press the fourth branch of government. Indeed, the collective voice of the people on social media has all but replaced the press, who now, like everyone else, tend to mostly pick sides.
Society, of course, doesn't speak in one voice, but a conventional wisdom often develops and if you don't follow it, you are criticized, harshly. This isn't the case for every issue, obviously, but for many.
Back in the old days, speech took place in public forums—maybe a park, a conventional hall, or even a mall. That still happens, but you can only reach so many people at one place (unless you video it and post it on YouTube, for example). So the government's role in this type of speech is much less.
Some influential speech still takes place on television. But people seem to be watching that less and less. Now, the most influential speech takes place online, mostly filtered through technology and social media companies like Google, Twitter, Facebook, etc.
I've mentioned the term "filter" several times now. There is so much content on these platforms that if you don't filter it, the amount is so overwhelming, it just isn't useful. Most people don't have time to go through everything everyone says. So a filter is necessary.
If the government were to "filter" the speech at a public park, the ACLU and a bunch of other organizations would file a First Amendment Lawsuit, and that is a good thing.
But now, the most influential forums for speech must be filtered. But how? I am not sure any one person really knows. The technology and social media companies use something called an algorithm to do the work. That seems like it could be a good idea, assuming the algorithm is a good one. But how do we know?
Should the algorithm vary depending upon the recipient information stream? Again, that seems like a good idea. Having something completely customized for you is sort of fancy and certainly helpful. We all have different interests, needs, etc. But we all have "views" on certain issues too. As we develop wisdom, experience, and knowledge, those ideas should evolve and, in some cases, change dramatically. My views are not the same as they were twenty years ago. Yours probably weren't either.
The idea that each of us has plastic unchanging views on everything from the origins of the universe to how to run a business to the most controversial political topics of the day is foolish.
But an algorithm that sends you a customized information stream is likely to send you a disproportionate amount of information that matches your present views and interests. In a way, that locks you into where you are—inhibiting your own growth. What if we aggregate that to, well, everyone on the planet that is on the internet. Uh oh!