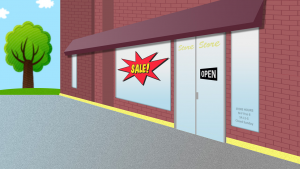 Author: Jarod Bona
Even if you aren't an antitrust lawyer, you have certainly seen notices of class actions, perhaps with a solicitation from an attorney stating in legalese that you may be entitled to money or something to that effect. You probably ignored them—and for good reason—perhaps the amount you could receive was small, or the subject didn't really have anything to do with you or your business or you just didn't want to suffer through the poor lawyer-drafted prose.
Did it surprise you to learn that while you were just minding your own business you were apparently a part of what looks like pretty major litigation?
In this article, I'll offer some background about how antitrust class action settlements work and do it by describing a big one: In re Payment Card Interchange Fee and Merchant Discount Antitrust Litigation. This is the antitrust litigation against Visa, MasterCard, and their member banks.
As of early May 2019, this case is between second settlement (more about that below) and final approval. The settlement amount will range from $5.54 billion to $6.24 billion. The class members are merchants that have accepted Visa and/or MasterCard between January 1, 2004 and January 25, 2019.
Is that you or your company?
But before we begin, a disclaimer: Bona Law doesn't typically represent classes in antitrust class action cases. We do represent defendants. But there is one exception: We will represent members of an existing class or opt-out plaintiff members, typically businesses. This, of course, follows our practice—which is common among large international firms as well, to represent both plaintiff and defendant companies in antitrust litigation (but not plaintiff-side classes).
If you are a defendant facing a class action, you might want to read our articles on an antitrust blizzard and defending an antitrust MDL.
Here is the disclaimer: In the Interchange Fee litigation, Bona Law (along with Cahen Law P.A.) represents multiple merchant members of the class that are seeking relief from either the existing settlement (if approved) or as an opt-out.
And here is a good life lesson: Whenever someone has an interest (including attorneys representing clients with an interest), consider their bias, which may be unintentional but present. So assume that we are biased here in favor of the merchants that are seeking relief from the evil antitrust violations.
With that out of the way, let's jump into the substance.
How Do Class Action Settlements Work?
I won't go too deeply into the basics of class actions or how class certification works. We've written about it elsewhere. You can read our blog post about defending against class certification here. You can read about the requirements of class certification here. And if you want to appeal a class certification decision, read this article.
Here is the gist of class actions: There are some cases in which many people are damaged only a little bit—maybe even just a few dollars. It doesn't make sense for those people to hire an attorney and file a lawsuit to recover a few dollars. So—absent another method of relief—there won't be lawsuits if a legal violation results in widespread but minimal harm to each. Some people may say "good" to that. But our legal system has adopted a private-attorney general model in antitrust and elsewhere that places some of the enforcement of law in the hands of private individuals and companies that have been harmed, and their attorneys.
If you want to learn more about the private attorney general model, you can read a law review article that I wrote many years ago with Carl Hittinger.
Even if each individual has sufficient incentive to file a lawsuit (i.e. enough money is at stake), the law has determined that there may be overall efficiencies for the individuals to handle their claims as part of a class if, for example, the common issues in the case predominate over any individual issues.
The class action approach, codified under federal law into Federal Rules of Civil Procedure, Rule 23, allows courts to hear and decide actions on behalf of an entire class of people that have been injured. Class actions, not surprisingly, happen a lot in antitrust, especially when plaintiffs allege that price-fixing, bid rigging, or market allocation, for example, led to an overcharge of some minimal amount, resulting in widespread, but often minimal individual damages.
There is a certification requirement, but other than that much of the litigation is just like any other case, except settlement.
If you want to settle with a class, it is a big to-do. That is because the class action can, in fact, eliminate the right to seek relief by people that may have no idea about the litigation. In addition, the attorneys that brought the action on behalf of the class typically receive their fees (which are usually contingency) out of the settlement proceeds (or judgment proceeds if the case gets that far).
So, to deal with all of these issues, a class-action settlement requires a preliminary approval by the court, a notice to the class, an opportunity for class members to opt-out or challenge the settlement, and, eventually, a final approval. And the court's final approval is subject to appeal by class members that may disagree with the settlement. Then, if the settlement survives all of that, there is a process for paying the class members from the settlement funds through a claims administrator.
The paragraph above listed a lot of steps, each with its own nuances and details. So please just take that as the "gist" of it.
It will be easier to understand with a concrete example.
In re Payment Card Interchange Fee and Merchant Discount Antitrust Litigation
If we are going to talk about a particular class-action settlement, I can't think of a better current one to discuss than the In re Payment Card Interchange and Merchant Discount Antitrust Litigation, which some people just call the "Visa-MasterCard case." The settlement is valued at between $5.54 billion and $6.24 billion. That's a lot of money, even for a big antitrust case.