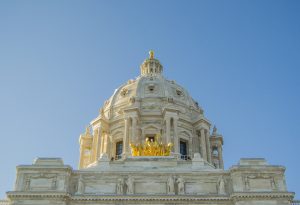 Author: Jarod Bona
Lawyers, judges, economists, law professors, policy-makers, business leaders, trade-association officials, students, juries, and the readers of this blog combined spend incredible resources—time, money, or both—analyzing whether certain actions or agreements are anticompetitive or violate the antitrust laws.
While superficially surprising, upon deeper reflection it makes sense because less competition in a market dramatically affects the prices, quantity, and quality of what companies supply in that market. In the aggregate, the economic effect is huge, thus justifying the resources we spend "trying to get it right." Of course, in trying to get it right, we often muck it up even more by discouraging procompetitive agreements by over-applying the antitrust laws.

So perhaps we should focus our resources on the actions that are most likely to harm competition (and by extension, all of us)?
Well, one place we can start is by concentrating on conduct that is almost always anticompetitive—price-fixing and market allocation among competitors, as well as bid-rigging. We have the per se rule for that. Check.

There is another significant source of anticompetitive conduct, however, that is often ignored by the antitrust laws. Indeed, a doctrine has developed surrounding these actions that expressly protect them from antitrust scrutiny, no matter how harmful to competition and thus our economy.
As a defender and believer in the virtues of competition, I am personally outraged that most of this conduct has a free pass from antitrust and competition laws that regulate the rest of the economy, and that there aren't protests in the street about it.
What has me so upset?