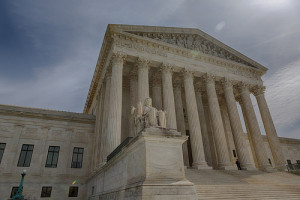 Author: Jarod Bona
As an attorney defending an antitrust class action, your job is to get your client out of the case as expeditiously and inexpensively as possible. There are several exit points.
For example, with a little help from the US Supreme Court's Twombly decision, you might find your way out with a motion to dismiss, asserting (among other potential arguments) that plaintiffs fail to allege sufficient allegations that a conspiracy is plausible. This is usually the first battle.
Next, you could reach a settlement with class-action plaintiffs (and have it approved by the Court). This could happen at any point in the case. Oftentimes, case events that change expectations will prompt a settlement—i.e. a Department of Justice decision to drop an investigation or an indictment.
Third, you might prevail on summary judgment (or at least partial summary judgment). One means to winning on summary judgment is to disqualify plaintiff's expert with a Daubert motion.
Fourth, you can win at trial.
Fifth, if you lose at trial, it is time to find an appellate lawyer.
So far, these methods to get out of court look just like any other antitrust case (or commercial litigation matter). An attorney defending an antitrust class action, however, has extra way to get its client out of the case: Defeating Class Certification. (like the defendants did in the Lithium Ion Batteries case, which we wrote about here).
Defense attorneys are increasingly turning to class certification as a primary battle point to get their clients out of federal antitrust class actions.
An antitrust class action usually alleges some form conduct that is a per se antitrust violation in which the damages are a small amount for each class member. For example, an antitrust class action plaintiff might allege a price-fixing or market-allocation conspiracy among the major manufacturers in a particular industry. Plaintiffs may allege that the damage is just a few dollars or cents per plaintiff, but collectively the damages are in the millions or tens or hundreds of millions (or more).
Thus, if the Court denies plaintiffs' motion to certify a class (barring appeal under Rule 23(f)), each individual plaintiff must sue. And since each only has damages of a few dollars or less, litigation just doesn't make sense. That, in fact, is the point of Federal Rule 23 and class actions generally—to allow relief when the aggregate harm is great but the individual harm is tiny.
[See this article that I co-authored with Carl Hittinger on the private-attorney general purpose of class actions.]
A defendant that can defeat class certification effectively wins the case.
The US Supreme Court made this task easier for attorneys defending antitrust class actions in the 2013 classic antitrust case of Comcast Corporation v. Behrend, written by the late Justice Antonin Scalia.
Back in my DLA Piper days, I wrote about the Comcast case for the Daily Journal shortly after the Supreme Court published it.
This case involved a class action against Comcast that alleged that Comcast's policy of "clustering" violated Section 1 of the Sherman Act. Clustering is a strategy of concentrating operations within a particular region. Plaintiffs alleged that Comcast would trade cable systems outside of their targeted region for competitor systems within their region. This would limit competition for both parties, by concentrating the market for each region with fewer cable providers.
But that wasn't the issue the Supreme Court addressed. The Supreme Court in Comcast v. Behrend instead sought to determine whether the district court properly certified the class action under Federal Rule of Civil Procedure, Rule 23(b)(3), which is known as the predominance requirement.
You can read our article about a California antitrust decision rejecting class certification here.
If you want to learn more about how Bona Law approaches the defense of antitrust class action cases, read here.
And if you want to know more about how class-action settlements work as described in the context of the In re Payment Card Interchange Fee and Merchant Discount Antitrust Litigation, read here.