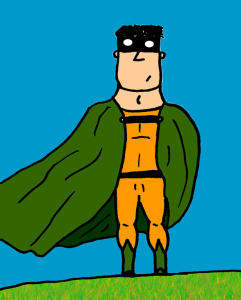 Author: Jarod Bona
Some lawyers focus on litigation. Other attorneys spend their time on transactions or mergers & acquisitions. Many lawyers offer some sort of legal counseling. Another group—often in Washington, DC or Brussels—spend their time close to the government, usually either administrative agencies or the legislature. And perhaps the most interesting attorneys try to keep their clients out of jail.
But your friendly antitrust attorneys—the superheroes of lawyers—do all of this. That is part of what makes practicing antitrust so fun. We are here to solve competition problems; whether they arise from transactions, disputes, or the government, we are here to help. Or perhaps you just want some basic advice. We do that too—all the time. We can even help train your employees on antitrust law as part of compliance programs.
Perhaps you are a new attorney, or a law student, and you are considering what area to practice? Try antitrust and competition law. Not only is this arena challenging and in flux—which adds to the excitement—but you also don't pigeonhole yourself into a particular type of practice. You get to do it all—your job is to understand the essence of markets and competition and to help clients solve competition problems. And in the world of big tech, antitrust is kind of a big deal.
For those of you that aren't antitrust attorneys, I thought it might be useful if I explained what it is that we do.
Antitrust and Business Litigation
Although much of our litigation is, in fact, antitrust litigation, much of it is not. In the business v. business litigation especially, even in cases that involve an antitrust claim, there are typically several other types of claims that are not antitrust. As an example, we explain here how we see a lot of Lanham Act False Advertising claims in our antitrust and competition practice.
Businesses compete in the marketplace, but they also compete in the courtroom, for better or worse. And when they do, their big weapon is often a federal antitrust claim (with accompanying treble damages and attorneys' fees), but they may also be armed with other claims, including trade secret statutes, Lanham Act (both false advertising and trademark), intellectual property, tortuous interference (particularly popular in business disputes), unfair competition, unfair and deceptive trade practices, and others.
In many instances, in fact, we will receive a call from a client that thinks they may have an antitrust claim. Perhaps they read this blog post. Sometimes they do, indeed, have a potential antitrust claim. But in other instances, an antitrust claim probably won't work, but another claim might fit, perhaps a Lanham Act claim for false advertising, or tortuous interference with contract, or some sort of state unfair trade practice claim.
Antitrust lawyers study markets and competition and are the warriors of courtroom competition between competitors. If you have a legal dispute with a competitor, you should call your friendly antitrust attorney.
Antitrust litigation itself is great fun. The cases are usually significant, document heavy, with difficult legal questions and an emphasis on economic testimony. Some of them even involve class actions or multi-district litigation.