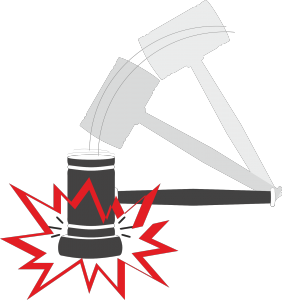 I won't hide the ball; I'll just tell you the answer: Federal district courts deciding motions to dismiss an antitrust case too often apply the summary-judgment standard to conspiracy allegations, particularly when confronted with non-parallel-conduct cases.
This isn't scientific or empirical—it is my observation and is enough of an issue that more than one federal appellate court has complained about it over the last few years.
The motion to dismiss standard for antitrust conspiracies is, to be fair, somewhat confusing thanks to a case called Bell Atlantic v. Twombly. You can read my prior article about Twombly and pleading standards here.
Before the US Supreme Court decided Twombly in 2007, courts applied a very deferential standard to antitrust motions to dismiss, including conspiracy allegations.
Courts used to follow an old Supreme Court case called Conley v. Gibson (1957) (which you will find cited in many, maybe even most, motion-to-dismiss decisions preceding Twombly). Under Conley, a complaint satisfied specificity requirements if it stated facts that made it "conceivable" that plaintiff could prove its legal claims. A court could only dismiss a claim if it appeared that a plaintiff could prove—the famous phrase—"no set of facts" in support of his or her claim that would entitle the plaintiff to relief.
The Twombly Decision
I remember when I read the Supreme Court's Twombly decision for the first time. Justice Souter wrote the majority opinion. At the time, I was with DLA Piper and represented a defendant in the In re Insurance Brokerage Antitrust Litigation (Here is an article about the litigation from Bill Kolasky, who was one of the joint defense group leaders). The case was still with the trial court during one of the motion-to-dismiss briefing rounds. (Usually when a court dismisses an antitrust complaint for the first time, it will do so without prejudice and with leave to amend, which leads to another round of motion-to-dismiss briefing).