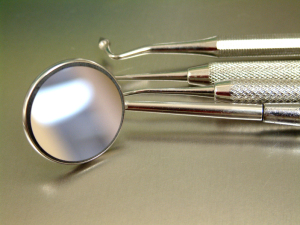 The US Supreme Court does not review many antitrust cases. So when they do, it is kind of a big deal for antitrust attorneys around the world.
On Tuesday, the Supreme Court heard oral arguments in North Carolina Board of Dental Examiners v. FTC, which addressed the scope of state-action immunity from antitrust liability. More specifically, the Court is reviewing whether a state licensing board must satisfy both prongs of what is known as the Midcal test to avoid antitrust scrutiny.
The first element, which everyone agrees applies, requires the defendant entity to show that the State "clearly articulated and affirmatively expressed" the challenged anticompetitive act as state policy. The Supreme Court is deciding whether state licensing boards are subject to the second element as well: whether the policy is "actively supervised by the State itself." Municipalities and other local governments have a free pass from this second element, but private people and entities must satisfy the active supervision requirement.
So what is the big deal? If an entity—state or private—can show that state-action immunity doesn't apply, it can violate the antitrust laws at will. It can grab consumer surplus for itself; it can exclude competition; it can behave under different rules than everyone else. And monopoly is quite profitable.
In NC Board of Dental Examiners v. FTC, a state-sanctioned dental board—composed of six licensed dentists, one licensed dental hygienist, and one public member—engaged in actions to exclude non-dentist teeth-whitening services. As you might recall, Bona Law filed an amicus brief in this case. You can learn about the case and our amicus brief here. Among other points, we argued that the Supreme Court should analyze the case as the Court outlined in American Needle, by reference to whether the units of competition—the independent decision-makers—are private. They are. We also advocated that the Supreme Court apply an active state supervision requirement with some teeth.