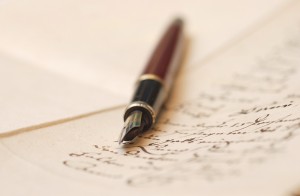 Author: Jarod Bona
Great lawyers must write well. But what does that mean? I could give you a list of what you should or shouldn't do as a legal writer. I think that you might find such an article useful regardless of your skill level because the best writers always strive to improve and the worst writers, well, they need a lot of guidance.
I might write that article one day. But not today. I thought we'd try to go a little deeper than that today.
If you want technical advice, it isn't hard to find. I highly recommend Bryan Garner's seminars. I've attended many over the years and they are inspirational. And I mean that; I'm not just trying to sound overly cool by telling you how writing seminars inspire me. But he is a great writer turned great speaker who really cares about the written word and you leave the course thinking not only about your writing, but about bettering your writing. You can check out his many books here.
I also recommend Ross Guberman and Legal Writing Pro. I attended his seminar as a young(er) attorney and appreciated how he utilized great legal writers as exemplars of how to write briefs. You might also enjoy his blog on legal writing.
If you are interested in the excruciating details of how to write an appellate or antitrust brief, you might enjoy this article.
I was lucky to have clerked in Minneapolis for Judge James B. Loken of the Federal Court of Appeals for the Eighth Circuit. Early in our clerkship, he explained to us that he is a professional writer. At first I was surprised to hear that because I thought of novelists, journalists and others as professional writers, but not judges. But he was write; I mean right.
The appellate judge communicates through writing. Indeed, every official act is a written one. To act effectively, the judge must write well. Clarity, persuasiveness, organization, and plain old storytelling must find their way into the judge's opinions.
Lawyers have the same responsibility. We are professional writers. My legal career has included both an appellate practice and a writing-heavy litigation and antitrust focus. That is, in my early career in the big cases, I typically found myself in the writing roles, which is not an accident. So I have spent a lot of time pondering the theoretics of legal writing (or at least what makes it good or bad).