Author: Aaron Gott
The most complex, highest stakes litigation in the United States is class action antitrust litigation. And many antitrust cases are litigated as class actions because they involve claims by many consumers of the defendants' products or services.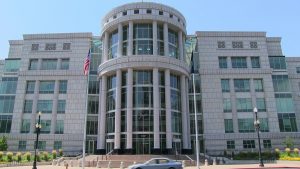 If you are a defendant in a federal class action case, you should know that class certification is an important pivot point in the litigation: once the class is certified, it could be a bet-the-company moment where the risk of a large judgment outweighs any considerations about the merits or your likelihood of successfully defending at trial. The fact that you could appeal class certification after trial, a verdict, and final judgment might be cold comfort. There's a strong chance you'll be the only defendant who hasn't settled by then.
Fortunately, there is good news: the Federal Rules of Civil Procedure allow immediate appeals of class certification orders.
But there is also bad news: the courts of appeals have unfettered discretion to decide your class certification appeal—you must persuade the court why it should consider the case immediately rather than after final judgment, as it usually does.
Here are ten things you should know about immediate appeals of class certification orders under Rule 23(f) if you are a party or counsel involved in a class action in federal district court.
You don't have much time.
You only have 14 days from the date of the certification order to file a petition for immediate appeal. Fed. R. Civ. P. 23(f). The 14-day time limit is considered jurisdictional. So there are no extensions: you must either file your petition within 14 days or not file it at all. In fact, the U.S. Supreme Court in Nutraceutical v. Lambert recently held that the 14-day deadline cannot be tolled.
That is just two weeks from when you got the news. No extra time for mailing (to the extent you still do that). No extra time for that Memorial Day Weekend, Fourth of July holiday, or Thanksgiving week smack dab in the middle of that 14 days.
Even without intervening holidays, 14 days is not a lot of time to prepare a brief to convince an appellate court to exercise its "unfettered discretion" to hear your appeal.
So, in practice, you should assume the trial court will rule against you on certification and start working on your Rule 23(f) appeal well in advance of the decision. Defendants in most class actions—particularly antitrust class actions like those we focus on at Bona Law—face ruinous joint and several liability that means most defendants prefer not to risk trial regardless of the risk of liability on the merits. It is worth having the insurance of a head start on a 23(f) petition long before the 14-day timer starts ticking.
You should also consider hiring appellate counsel for purposes of the appeal (more on this below).
23(f) appeals are discretionary and rarely granted.
The U.S. Supreme Court held, back in 1978, that orders denying class certification are not final decisions within the meaning of federal law, and thus are not appealable as a matter of right. After changes from Congress and the Federal Rules of Civil Procedure, Rule 23(f) was created specifically to afford the opportunity for an immediate appeal under at least some circumstances.
But what circumstances qualify for an immediate appeal are up to the judges deciding whether to grant one, as Rule 23(f) appeals are entirely permissive and, in fact, subject to the "unfettered discretion" of the courts of appeals. The committee that drafted Rule 23(f) made sure to highlight this discretion in its notes on the rule.
Thus, a 23(f) petition is a lot like a petition for certiorari to the U.S. Supreme Court. Luckily, a 23(f) petition is much more likely to be granted and a certiorari petition. Though reliable data is hard to come by, the courts of appeal grant around a quarter of all petitions (and they reverse the district court in a little over half the cases in which they grant the petition).
Between a quarter and a third grant about a third of Rule 23(f) petitions, while others appear to exercise their discretion to hear Rule 23(f) appeals much more conservatively.
See below for guidelines on how to convince a court of appeals to take up your 23(f) appeal.
The rules on the form and contents of filing are different than merits appeals
Rule 23(f) petitions vary from typical opening briefs in several respects.
Second, the petition has some specific requirements. You must include the questions presented, the relevant facts, the relief sought, the rule that authorizes the appeal and the reasons why the court should grant it, and a copy of the order. You have only get 20 pages to succinctly state complex facts and make complex legal arguments to convince three judges why they should volunteer to do extra work on top of their already crowded mandatory docket. Use those pages wisely.
Third, while an opposing party may file an answer or cross-petition, you do not automatically have the right to file a reply brief. You can, of course, seek leave to file a sur-reply, but these efforts to get the last word in can sometimes do more harm than good. The best practice is to only do it if it's necessary to address something new raised by the other side.
Fourth, check the local rules. They might include additional requirements or restrictions relating to 23(f) petitions.
You must convince the court twice over
First, you must convince the court why it should exercise its "unfettered discretion" to take up your appeal.
Then, you often must also convince the court why it should reverse the district court's order.
Sometimes courts make both decisions in one stroke. If sufficient evidence of error appears on its face, a court of appeals could summarily reverse or affirm the order. See, e.g., CE Design Ltd. v. King Arch. Metals, Inc., 637 F.3d 721 (7th Cir. 2011). Other times, the court will grant the petition and order briefing on the merits.
What this means in practice is that your petition should be compelling in both respects—why the court should grant it and why it should reverse. You should frame the arguments according to the reasons for granting the petition while applying your merits arguments within that framework.
There are several reasons why the court might grant a petition
As explained above, courts of appeals have "unfettered discretion" in deciding whether to grant a petition for review. In practice, however, most courts have set forth a test or series of factors for cases warranting review. Each circuit has developed such a standard or test excerpt the Eight Circuit, which declined to do so.
In the First, Second, and Seventh Circuits, for example, there are two situations warranting review of a class certification order under Rule 23(f):