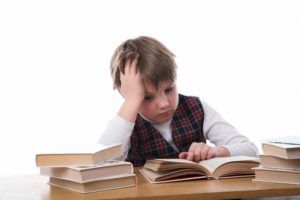 I have written many briefs over the years, since graduating from Harvard Law School in 2001. I have also read many briefs, both practicing law and clerking for Judge James B. Loken on the United States Court of Appeals for the Eighth Circuit (in Minneapolis).
The quality and style of the legal briefs I have seen vary dramatically. And—not surprisingly—the approaches to writing them probably varied even more.
Judge Loken stressed to us law clerks that his job as an appellate judge is that of a professional writer. He communicates his opinions in writing and a clear articulation of that writing is necessary so attorneys, parties, and judges understand the decision that was made and its reasoning. A law clerk might submit a draft opinion that is 10-pages long and receive a revision that is only 3-pages long, but miraculously says everything that needs to be said in a clear, straightforward manner.
From that experience, I learned that every additional word has a cost and that writing sparely is more valuable than writing densely. I've also learned that writing less is harder than writing more. (Yes, I know this is an excessively long blog post)
Following my clerkship, I began my legal career as an appellate attorney with Gibson, Dunn & Crutcher in Washington, DC. I was fortunate to have my writing edited—heavily at times—by some incredible appellate attorneys and great writers. This period also informed my approach to brief-writing, as that was what that team did best.
Over the years, I became an antitrust attorney as much, if not more, than an appellate attorney. But both antitrust law and appellate litigation have been my primary practice areas from the beginning and remain so today.
Both antitrust and appellate require attorneys to prepare significant briefing on often complicated and unresolved issues. That is, in fact, probably why I gravitated to both of them.
This is an antitrust blog, but sometimes I write about writing and appeals.
Today I am going to explain how I create a significant antitrust or appellate brief, from scratch. Of course, I rarely do that anymore because it isn't efficient at my billing rate for clients to pay for me to prepare the papers from the beginning. Fortunately, our team is great at writing and puts together outstanding initial drafts.
At Bona Law, we strongly emphasize writing. As you may have seen, we are interested in adding team members, from junior to senior attorney levels. Strong writing skills are essential.
Everyone has a different approach. My way certainly isn't the only way and it probably isn't the best way. But it is one way and is my result of many years of brief-writing evolution.
For purposes of this example, let's assume that we are preparing an Appellee brief in a federal appeal of an antitrust motion to dismiss in our favor (as defendants). On appeal in federal court, the losing party that appeals is the Appellant, and the responding party that won at the trial level is the Appellee.
Here is the procedural posture (and this is fictional): Plaintiffs filed an antitrust complaint against our client alleging an illegal exclusive dealing arrangement with some of our client's retailers. We filed a motion to dismiss—perhaps pointing out that the agreements were of a short duration and amounted to no more than competing for the contract (a common argument). The federal district court judge, after allowing plaintiffs a couple opportunities to re-plead following dismissals without prejudice, finally dismissed the case with prejudice. Plaintiffs filed their Notice of Appeal and eventually their Appellant Brief.
Remember, I made that up, so don't go looking for a case like that.
If I were the attorney assigned to write the initial draft Appellee brief for the appeal, here is what I would do:
The Reading Phase
The first step is that I would read the motion-to-dismiss briefing at the trial court level. If I was already involved in the case, I would, of course, be quite familiar with the briefing, but I'd still read it again.
I would print out a clean version on actual paper, take out a pen (black or blue) and a highlighter (yellow) and read each brief carefully. I would do my very best to look at the arguments from a fresh perspective and would think about each of them from the viewpoint of an appellate review, which in this case would be de novo (so it wouldn't be different than the trial court's standard of review, at least technically).
It is easy for your mind to lock into a certain perspective, which is one reason why it is sometimes good to bring in fresh attorneys on appeal.