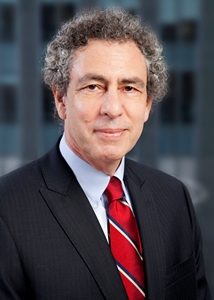 We are ecstatic that Steve Levitsky agreed to join us in New York. It isn't every day that an antitrust attorney of Steve's caliber becomes available, let alone fits so perfectly into a law firm's approach, culture, and plans. But that is the happy situation in which we find ourselves.
You can read our press release about the move here.
As you can tell, I am very excited about this next chapter in Bona Law's history. As you can see, we now have two offices: La Jolla, California and New York, New York.
Bona Law is an antitrust boutique firm. Our client base has been worldwide for quite some time and we have had cases and other matters all over the country. So the move to add a New York office doesn't change our focus: We have always been a national antitrust boutique firm.
But I think opening our New York office signals to the marketplace more directly that we are a national law firm that competes with biglaw for antitrust. And adding Steve to our team—with his decades of big firm antitrust experience and worldwide client base—confirms our place.
Steve Levitsky's antitrust experience includes the big three of litigation, antitrust counseling, and antitrust merger work. But what is even more exciting for us is that Steve is particularly known for his antitrust merger expertise, which is an area in which I have much less experience.
Over the last few years, I have heard repeatedly that many companies that have an HSR filing or other antitrust merger issues are frustrated that they don't options other than big law firms. Well, now they do: Steve has managed the antitrust side of countless complex merger transactions, domestic and global—many of them worth over $10 billion.
So if you are a corporate attorney or business with antitrust merger or acquisition issues, you should contact Steve.
Steve has such an impressive background that he would, frankly, fit in at any law firm. He would substantially raise the average quality of the attorneys no matter where he would have gone. Our traditional press release and website article goes into his background, so I am not going to repeat it here.
I enjoy writing articles for The Antitrust Attorney Blog because it allows greater flexibility in what I tell you. I try to offer some of the informal truths relating to antitrust and law practice that, although vitally important, are not usually discussed so straightforwardly.
So, obviously, adding Steve to our team is a huge deal because he is a great lawyer. But my excitement about this move goes well beyond that obvious point.
First, in my opinion, we as a firm perform best for our clients when we act as a team. That means more than just what you might find on a glossy marketing brochure or recruiting page of a website. Creating an effective team requires great thought and specific action—it doesn't just happen.
Teambuilding is a combination of structure—putting people in a position to succeed and building a culture of teamwork—and the right people.
Steve is joining us as a leader, so it was absolutely vital that we were on the same page about building teams and we are. He treats people well, views team-member development as part of the process, and has a strong sense that we are building something greater than each of us as individual attorneys. We all learn from each other and I am excited to learn from Steve—indeed, I already have.
The way it works with most of the big law firms is that clients move with rainmaking attorneys, who move constantly, often chasing the best compensation deal. As a result, most law firms don't develop the same team strength that may have been the case years ago when attorneys didn't move laterally so much.
Our goal at Bona Law is to build that team that is lacking in most firms. We are growing, but carefully, and will concentrate on adding attorneys that want to participate and build the overall team. Because we are smaller and mostly focused in a few areas, it is easier for us to do this than, say, a firm with 2000 attorneys in disparate practice areas. And just like nobody at Bona Law owns any ideas, none of us own any clients. We all work together to assure the best experience to each of our clients.
Second, Steve is a great writer. He has written multiple books and over 75 articles, and has won writing awards. We seek to distinguish ourselves from our competition through, among other areas, the quality of our writing.
Writing is a skill to which each of us tries to improve and is something we think and talk about. That doesn't mean we sit around and argue about grammar. It is much deeper than that. We consider how to build our client's story, which we try to tell as effectively as we can to the Courts, the government, opposing counsel and parties, the press, and anyone else that will listen. The goal of writing is to effectively communicate and we do our best to do that, however we can.
Although we talk most about our antitrust practice, we also have an active appellate practice, which is, of course, writing-intensive.
Third, we plan to build and grow and Steve will help lead us in that. Steve is running our New York office, but his contribution to building this firm will go well beyond that role.
Our plan, frankly, is to be the best antitrust and competition law firm in the world. We will focus the growth and development of our firm on optimizing this practice for our clients all over the world. Steve's experience and particularly broad client base—both industry and geographic—will help us get to where we want to go.
The market is such that clients no longer need to hire giant international law firms for their antitrust needs. We can replicate what a big law firm can do by combining our existing resources with resources from third-party relationship companies.
For example, if we need to review a substantial number of documents for an antitrust document production or a merger second request, we hire Pangea3 to review them at a fraction of the price that a big firm will charge. We have developed and will continue to develop relationships with other companies that allow us to do everything that a big firm can do—other than overcharge you to support fancy-looking offices.
We are also members of IRGlobal, which offers us a network outstanding attorneys all over the world in different practice areas. This is what large firms sell to global clients. But we get it without the internal politics.
Over the next several years, we will add additional team members and offices and will strongly consider offices in, among other places, Europe and Asia.
As we embark on this path, I am excited to have Steve Levitsky on the team as a Partner in building something much bigger than ourselves. If you haven't done so already, please welcome Steve to Bona Law.