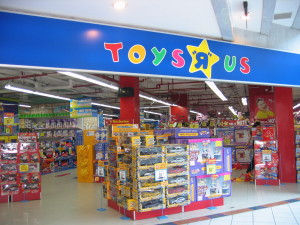 Author: Jarod Bona
Like life, sometimes antitrust conspiracies are complicated. Not everything always fits into a neat little package. An articulate soundbite or an attractive infograph isn't necessarily enough to explain the reality of what is going on.
The paradigm example of an antitrust conspiracy is the smoke-filled room of competitors with their evil laughs deciding what prices their customers are going to pay or how they are going to divide up the customers. This is a horizontal conspiracy and is a per se violation of the antitrust laws.
Another, less dramatic, part of antitrust law involves manufacturers, distributors, and retailers and the prices they set and the deals they make. This usually relates to vertical agreements and typically invites the more-detailed rule-of-reason analysis by courts. One example of this type of an agreement is a resale-price-maintenance agreement.
But sometimes a conspiracy will include a mix of parties at different levels of the distribution chain. In other words, the overall agreement or conspiracy may include both horizontal (competitor) relationships and vertical relationships. In these circumstances, everyone in the conspiracy—even those that are not conspiring with any competitors—could be liable for a per se antitrust violation.
As the Ninth Circuit explained in In re Musical Instruments and Equipment Antitrust Violation, "One conspiracy can involve both direct competitors and actors up and down the supply chain, and hence consist of both horizontal and vertical agreements." (1192). One such hybrid form of conspiracy (there are others) is sometimes called a "hub-and-spoke" conspiracy.
In a hub-and-spoke conspiracy, a hub (which is often a dominant retailer or purchaser) will have identical or similar agreements with several spokes, which are often manufacturers or suppliers. By itself, this is merely a series of vertical agreements, which would be subject to the rule of reason.
But when each of the manufacturers agree among each other to enter the agreements with the hub (the retailer), the several sets of vertical agreements may develop into a single per se antitrust violation. To complete the hub-and-spoke analogy, the retailer is the hub, the manufacturers are the spokes and the agreement among the manufacturers is the wheel that forms around the spokes.
In many instances, the impetus of a hub-and-spoke antitrust conspiracy is a powerful retailer that wants to knock out other retail competition. In the internet age, you might see this with a strong brick-and-mortar retailer that wants to protect its market power from e-commerce competitors.
The powerful retailer knows that the several manufacturers need the volume the retailer can deliver, so it has some market power over these retailers. With market power—which translates to negotiating power—you can ask for stuff. Usually what you ask for is better pricing, terms, etc.