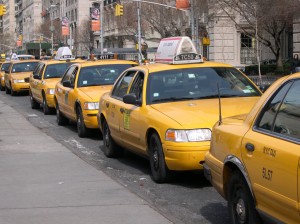 Probably not. But any government agency that files an amicus brief supporting an Institute for Justice case challenging anticompetitive state action deserves some libertarian props.
If I had to name a favorite government agency, I would pick the FTC. I don't agree with many of their positions, of course, and have gone up against them before. But they work hard to rein in anticompetitive state and local conduct and that is meaningful. In those instances, they are champions of competition. These state and local boards shouldn't violate the antitrust laws.
Andrew Gavil, the Director of the Office of Policy Planning at the FTC, testified before the House Committee on Small Business on "Competition and the Potential Costs and Benefits of Professional Licensure." This is an issue that I have studied for many years and the FTC has been and remains a leader in protecting competition from needless entry barriers by state and local boards.
Let's take a quick look at Andrew Gavil's written statement, which officially presents the views of the Federal Trade Commission by a 5-0 vote.