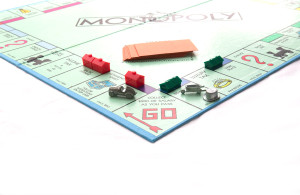 You may have noticed Peter Thiel's provocatively titled article "Competition is for Losers" in the Review section of last weekend's Wall Street Journal. Since we extol the virtues of competition here at The Antitrust Attorney Blog, perhaps you are bracing yourself for me to rip into his article?
No way! It is a great article. And his discussion is not only a good antitrust primer—without the jargon—but is also absolutely accurate. Thom Lambert at the excellent blog, Truth on the Market, seems to agree.
Of course, you have to read beyond the headline, which is, like most headlines, meant to grab your attention. Peter Thiel in his book "Zero to One," makes a lot of great points, from both the macro and micro level. I'll focus on the micro level here.
Thiel contrasts perfect competition with monopoly. In the typical perfect-competition scenario, many firms will sell the exact same product, like a commodity. The market, at least theoretically, will achieve equilibrium, and there is no market power. The market sets the price. The profits for the sellers are minimal—zero if you are talking about economic profit (which assumes a modest rate of return).
In a typical monopoly market, by contrast, the seller is the primary or only firm that offers the product and can determine its own price and quantity produced (of course, even a monopolist can often reach the edge of its own relevant market by setting a price too high). A monopolist usually has a high-profit margin and very healthy profits.
Of course, perfect competition and monopoly are endpoints on a continuum, with lots of room between.
There is a lot to say about the article, but I am going to limit myself to the micro level—the perspective of the individual business not the overall economy.
Thiel develops the unremarkable proposition that it is much better to go into business as a fancy monopolist than a perfect-competition soldier. Thiel says "If you want to create and capture lasting value, don't build an undifferentiated commodity business." That's right.