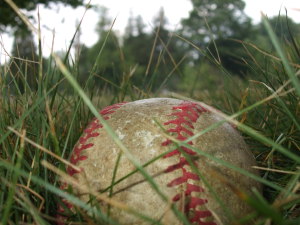 Baseball is special. How do we know that? Is it the fact that it has been declared America's Pastime? Or is it the feelings we have when we smell the freshly cut grass on a sunny spring day? Or is it the acoustics of a wood bat striking a leather-wrapped baseball? The answer is that  we know that baseball is special because the US Supreme Court has told us so.
Over the course of ninety-two years, the Supreme Court has consistently affirmed and re-affirmed a special exemption from the antitrust laws for the "business of providing public baseball games for profit between clubs of professional baseball." There is a state action exemption, an insurance exemption, a labor exemption, and a  . . . baseball exemption? That's right. A baseball exemption from the federal antitrust laws.
The Ninth Circuit—in an opinion courtesy of Judge Alex Kozinski—just applied this exemption in City of San Jose v. Office of the Commissioner of Baseball, which rejected San Jose's antitrust lawsuit challenging Major League Baseball's "attempt to stymie" the relocation of the Oakland Athletics to San Jose, California.
Update: On October 6, 2015, the US Supreme Court, without comment, declined to hear this case. Because the Supreme Court rejects the vast majority of petitions for cert., I wouldn't read too much into this. Of course, if at least four Justices had wanted to revisit the historical exemption, they could have done so.
Why is There a Baseball Exemption from the Antitrust Laws?
In the 1920's, the Supreme Court decided a case called Federal Baseball Club of Baltimore v. National League of Professional Baseball Clubs, which held that the Sherman Act didn't apply to the business of baseball because such "exhibitions" are purely state affairs. As Judge Kozinski explained, the reasoning behind the Supreme Court's decision reflected the "era's soon-to-be-outmoded interpretation of the Commerce Clause." In other words, back in the day, courts didn't assume that almost every economic activity was within federal jurisdiction.
Thirty-years later in Toolson v. New York Yankees, Inc., the Supreme Court affirmed Federal Baseball on different grounds. The Court recognized that the Commerce Clause reasoning no longer applied, but observed that despite the Federal Baseball governing law that the federal antitrust laws don't apply to baseball, Congress hasn't legislated to the contrary. So it left the baseball exemption.
Finally, in 1972, the Supreme Court decided the Classic Antitrust Case of Curt Flood v. Kuhn, which is the famous baseball exemption case. The Court specifically addressed baseball's reserve clause, which essentially prohibited free agency. When a player's contract ended, the team still retained the player's rights. Once again, the Supreme Court upheld the baseball exemption based upon Congress' inaction.