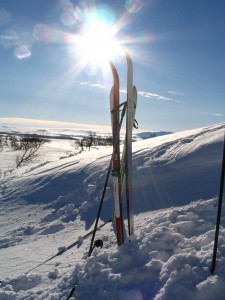 Sometimes competition is a real hassle.
If your company has a loyal customer or longtime employee, you feel betrayed when a competitor swoops in to try to "steal them."
If you are the Miami Heat, you probably don't like that the Cleveland Cavaliers are trying to hire your best player, LeBron James. Of course, a few years ago, the Heat signed James from Cleveland. (On a side note, this Minnesota Timberwolves fan wonders whether a LeBron James move to Cleveland will lead to a Kevin Love trade for Number 1 draft pick, Andrew Wiggins).
Update: LeBron James is indeed "coming home" to Cleveland.
I just started watching Breaking Bad. (I know, what took me so long?). Anyway, it is apparent in the early episodes that drug cartels shovel heavy resources into extinguishing competition. They certainly don't seem too happy about this Heisenberg fellow coming in to outcompete them with a superior product. Perhaps in a later season, "Better Call Saul" will help Walter White file a Sherman Act, Section 2 Antitrust lawsuit against some of these monopolists that are restraining him from competing in certain geographic markets?
The bottom line is that as great as competition is—for almost everyone—it isn't always enjoyable to those that must compete.
It is much easier to complacently offer the same product or service for a highly-profitable price than to constantly refine your wares and cut prices to attract and keep customers.
Perhaps a couple major ski equipment manufacturers were thinking along those lines if we are to believe the FTC's allegations that ended in settlements approved today?