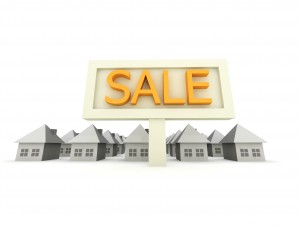 I had the honor to speak on "Antitrust and Real Estate" to the Legal Affairs Forum of the California Association of Realtors at their meeting in downtown San Diego shortly before posting this article.
Putting aside the substance of the talk for a moment, I enjoyed the experience immensely because (1) the Realtors' association was both welcoming and accommodating; (2) the audience was engaged, and asked questions such that we could delve into a little bit of advanced antitrust; and (3) my wife and I invest in real-estate, so the topic of real-estate investing is an interest of mine. Thank you to the California Association of Realtors for the invitation.
As we discussed at the conference, antitrust is especially relevant to real-estate professionals because (1) competitor brokers both compete and cooperate on a daily basis; (2) prices, and commission splits, are often announced and well-known; (3) there is a history of tension and battles between a traditional business model and new business models (this can create antitrust litigation in any market); (4) associations and cooperative Multiple-Listing Services (MLS) play large roles in the industry; (5) US antitrust enforcers, like the Department of Justice, have seriously scrutinized the real-estate industry.
If you are a real-estate investor, you might enjoy our new blog "Titles and Deeds."
Here are five antitrust issues that real-estate professionals should understand:  Continue reading →