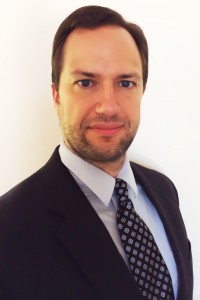 My name is Jarod Bona, and I am an attorney. I am fortunate to live in the beautiful San Diego area with my wonderful wife, son, and collie. In addition to practicing law, my wife and I invest in real estate in both San Diego, and our original home, Minnesota.
I graduated cum laude from Harvard Law School in 2001, where I was a John M. Olin Law and Economics Fellow and Senior Editor of the Harvard Journal on Legislation. I was also a research assistant for Professor Einer Elhauge, one of the top antitrust scholars of our time.
After graduating from Harvard Law, I clerked with Judge James B. Loken of the United States Court of Appeals for the Eighth Circuit in Minneapolis. It was then and there that I met my beautiful wife.
I next joined the Appellate and Constitutional Law group at Gibson, Dunn & Crutcher in Washington DC before moving to their Irvine, California office.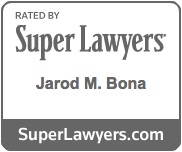 In 2004, I joined DLA Piper (Gray Cary at the time) in San Diego, California. I then spent a few years in DLA Piper's Minnesota office—the state where my wife and I both grew up. In fact, soon after moving back to San Diego, I was named a Rising Star in the 2013 edition of Minnesota Super Lawyers.
In March 2014 I started my own law firm, Bona Law PC. In July 2014, the San Diego Daily Transcript named me a Top Attorney Finalist for Corporate Litigation in San Diego. And in January 2015, San Diego Super Lawyers named me a Rising Star. They did it again in 2016. And again, every year since then.
I live in Sunny San Diego, but my client base is local, national, and global. I am licensed in California (with inactive licenses in Minnesota and Virginia) and commonly work with local counsel in other jurisdictions. So if you have a client with an antitrust or appellate issue, for example, but don't have that expertise yourself, call me.
As you can probably tell by now, I enjoy writing. In 2010, I was honored with the Burton Award for Legal Writing Achievement for a law review article that I co-authored. The Burton Award is dedicated to the enrichment and refinement of writing in the legal profession and is presented by the Burton Foundation, a non-profit cultural and academic organization devoted to promoting the legal profession. Chief District Judge B. Lynn Winmill of the Federal District of Idaho cited this article in In re Micron Technology, Inc. Securities Litigation. It is also listed as Notable Scholarship about Private Securities Fraud Litigation by the Loyola University (Chicago) Institute for Investor Protection. Finally, I recently co-authored a law review article that appeared in a Georgetown law journal.
This blog is primarily about antitrust and competition law, though I will periodically discuss issues relating to other areas, including appeals and my experience moving from biglaw to my own practice.
We recently started a real-estate investors blog called Titles and Deeds, which you can review here.
I concentrate my practice on the following areas:
You can access my JDsupra page here and The Antitrust Attorney Blog's Facebook page here. My law firm web page is here. You can email me at info@bonalawpc.com. My phone number is +1 858-964-4589.