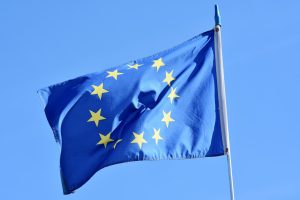 Authors: Magdalena Jakubicz and Luis Blanquez
Magdalena Jakubicz is a Sr. Corporate Counsel at Cisco where she helps her business clients to achieve their goals while ensuring antitrust compliance across EMEAR and Latin America. Magdalena's day-to-day responsibilities include the following: designing and delivering compliance programs; co-leading commercial litigations and responses to government inquiries; assisting with merger control fillings; and advising on vertical agreements and matters related to abuse of dominant position. Magdalena also provides legal support to the Cisco Brand Protection team, where she advises on parallel imports and counterfeiting. Finally, Magdalena provides advice on general commercial law matters. The views expressed in this article do not necessarily reflect the views of Cisco or any affiliate companies.
Companies often run selective distribution systems to preserve their brand image. To achieve this, for example, they may prohibit their distributors from reselling their products through third party online platforms such as Amazon or eBay. While this sort of ban may protect brands, it isn't popular among competition authorities across the European Union ("EU") countries.
This has been a hot topic in the EU for quite some time now, especially following the publication of Coty Germany GmbH v Parfümerie Akzente GmbH, Case C-230/16.
What is the Coty Case?
Before Coty, the European Court of Justice ("ECJ") had already ruled that a general ban on Internet sales in the context of a selective distribution system was a so-called "hardcore" restriction (restrictions and business practices that are particularly harmful to competition) and did not comply with Article 101.1 of the Treaty of the Functioning of the European Union ("TFUE").
This case, Pierre Fabre Dermo-Cosmétique SAS v Président de l'Autorité de la concurrence and Ministre de l'Économie, de l'Industrie et de l'Emploi, Case C-439/09, involved certain cosmetics and hygiene products, manufactured by Pierre Fabre Dermo-Cosmetique and sold mainly through pharmacists.
Pierre Fabre required that its products be sold exclusively through brick and mortar shops and in the presence of a qualified pharmacist. Pierre Fabre argued that the restriction was necessary to maintain the quality of the products. The ECJ disagreed and ruled that "the aim of maintaining a prestigious image is not a legitimate aim for restricting competition." This case confirmed that companies may want to avoid contractual clauses that prohibit general sales over the Internet.
In Coty, which involved a company that sells luxury cosmetic products in Germany, distributors were not authorized to resell the goods through third party on-line platforms. The General Court ("GC") held that such a prohibition may be justified provided certain conditions are met. In the GC's view, the preservation of the company's "luxury image" is, in fact, a valid criterion. In particular, the GC held that a ban on sales over a particular online platform does not constitute a hardcore restriction under EU competition law. The judgment caused some sensation as—although a general ban on any sales over Internet would still be contrary to the EU competition law—a ban on sales over particular online platforms may be allowed under Coty.
But, what practical implications has Coty had on businesses with a multinational footprint?
Companies that do business in Europe should consider the following implications of Coty:
First, Coty provides an opportunity for counsel to review a company's selective distribution system as a whole. Counsel should consider whether the company's system continues to meet the criteria that Coty reconfirmed. These requirements, in fact, first appeared in a 1977 case called Metro SB-Großmärkte GmbH & Co. KG v Commission of the European Communities, Case 26-76:
1) the goods the company resells require a selective distribution system; 2) the company's resellers are appointed based on objective and qualitative criteria that are applied in a non-discriminatory fashion and; 3) the restrictions do not go beyond what is necessary.
Legal counsel should not only review the actual contracts but also, more importantly, engage with the business and understand how the contracts work in practice.
Second, Coty raises the question of whether the company should add third-party online-platform sales restrictions to distributor contracts. Of course, the Coty decision involved luxury goods, which is a fact important to the decision. But is that a requirement?
Fortunately, the Competition Policy Brief published by the European Commission is helpful on this point. The Brief clarifies that the Coty ruling is not restricted to "luxury goods" and can apply for other product categories, such as high quality or high-technology products, so long as a company satisfies the Metro case criteria.
Third, Will Coty be applied uniformly across the EU countries? This seems to be the key question as the Head of the German Federal Cartel Office ("FCO"), Andreas Mundt, believes the application of Coty ought to be limited to "luxury goods", and "luxury goods" should be narrowly defined. He points out that Germany relies heavily on on-line marketplaces and, in fact, according to the EU Commission Final Report on the E-commerce sector inquiry, substantially more German retailers (64%) use online sales channels than, for example, retailers in Belgium (4%).
You can read more about the EU E-Commerce Final Report here. And you can read about enforcement actions arising out of that report here.
Mr. Mundt uses this data to justify a stricter approach in Germany. The Asics case is a good example of the application of this stricter approach. Asics did not authorize its distributors to advertise its products via price comparison websites. The company further prohibited the sale of its products via third party on-line platforms such as Amazon or eBay. The FCO stated that a general prohibition on selling via online platforms and using price comparison website restricts competition as distributors are unable to effectively advertise and sell the products online. According to the FCO, Asics products are not luxury goods and the prohibition is not justified. The German courts, namely the Dusseldorf Higher Regional Court and the German Federal Supreme Court, upheld the FCO's decision.
Interestingly, contrary to findings in the Asics case, the court in Amsterdam followed Coty's reasoning in a case involving Nike products. Nike's policies included a ban on selling its products through unauthorized on-line platforms. The court ruled that such restriction is necessary to protect the brand imagine of Nike.
These divergent decisions create uncertainty for companies with a presence throughout Europe. As a result of this split, companies may avoid making restrictions, which would normally be permitted by Coty. A company can, of course, consider permitting sales via-online platforms in Germany (and perhaps Poland and United Kingdom, where the use of online platforms is also high) and prohibiting the sales in other countries. In other words, the company can have different business models in different European countries. Of course, such approach would likely present operational and business challenges.
Because of this legal uncertainty, the Coty judgment has had less effect on actual company behavior than expected. Until and unless all EU member states agree on a common ground, companies that want to prohibit sales via on-line platforms throughout Europe in an attempt to preserve their brand image will face heightened risks.
US companies and antitrust attorneys may recognize this dilemma as it is similar to what happened after the US Supreme Court decided in Leegin that resale price maintenance is no longer a per se antitrust violation. The practical effect of the decision was substantially because many US States, particularly California and New York, still apply, at least arguably, a per se standard to resale price maintenance agreements.