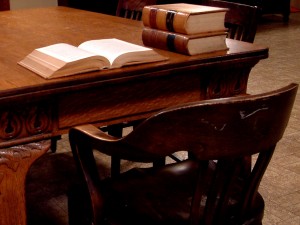 Author: Jarod Bona
Law school exams are all about issue spotting. Sure, after you spot the issue, you must describe the elements and apply them correctly. But the important skill is, in fact, issue spotting. In the real world, you can look up a claim's elements; in fact, you should do that anyway because the law can change (see, e.g., Leegin and resale price maintenance).
And outside of a law-school hypothetical, it usually isn't that difficult to apply the law to the facts. Of course, what makes antitrust law interesting is that it evolves over time and its application to different circumstances often challenges your thinking. Sometimes, you may even want to ask your favorite economist for some help.
Anyway, if you aren't an antitrust lawyer, it probably doesn't make sense for you to advance deep into the learning curve to become an expert in antitrust and competition doctrine. It might be fun, but it is a big commitment to get to where you would need to be, so you should consider devoting your extra time instead to Bitcoin or deadlifting.
But you should learn enough about antitrust so you can spot the issues. This is important because you don't want your company to violate the antitrust laws, which could lead to jail time, huge damage awards, and major costs and distractions. And as antitrust lawyers, we often counsel from this defensive position.
It is fun, however, to play antitrust from the offensive side of the ball. That is, you can utilize the antitrust laws to help your business. To do that, you need a rudimentary understanding of antitrust issues, so you know when to call us. Bona Law represents both plaintiffs and defendants in antitrust litigation of all sorts.