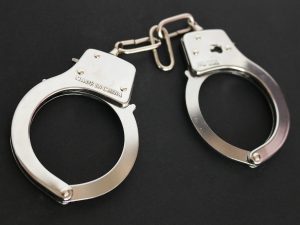 Author: Luis Blanquez
Makan Delrahim, Antitrust Chief for the United States Department of Justice, made news on June 1, 2018, when he announced that the United States will finalize and join the Multilateral Framework on Procedures in Competition Law Investigation and Enforcement.
Delrahim explained why due process is a priority for antitrust and competition enforcement: "With more than 140 competition agencies, and increased international commerce, including digital commerce, it is more and more critical that we share a common set of principles that affords due process to individuals and businesses in investigation and enforcement." (p.2).
We applaud this effort and agree that companies—including those that do business on several continents and governed by multiple enforcers—should receive fair treatment worldwide by competition authorities.
In his speech, Delrahim mentioned the International Competition Network (ICN), among other groups, as likely substantive sources for the multilateral framework.
It just so happens that the ICN recently addressed this issue at its 17th annual conference, hosted by the Competition Commission of India on March 21-23, 2018. Indeed, the ICN adopted new guiding principles for procedural fairness in competition agency enforcement.
For those that are not familiar with it, the ICN is a network of 104 competition agencies, enriched by the participation of non-governmental advisors (representatives from business, consumer groups, academics, and the legal and economic professions), with the common aim of addressing practical antitrust enforcement and policy issues. The ICN promotes more efficient and effective antitrust enforcement worldwide to the benefit of consumers and businesses.
Because antitrust and competition agencies are now prioritizing due process, we will do a deep dive into the specific due process issues that the ICN described in its report.
One of the ICN's several working groups is the Agency Effectiveness Working Group (AEWG).  The AEWG aims to identify key elements of well-functioning competition agencies, including good practices for strategy, planning, operations, enforcement and procedures. To that end, the AEWG recently developed an ICN Guidance on Investigative Process paper, which offers helpful tips on investigative transparency and due process. This paper follows previous reports on Investigative Tools, Competition Agency Transparency Practices, and Competition Agency Confidentiality Practices.
Following these guidance reports, the AEWG has now produced new Guiding Principles for Procedural Fairness, together with some recommendations for internal agency practices and implementation tips for good agency enforcement process.
You can access the ICN report here.
Following the two-day conference in India, the AEWG adopted the following Guiding Principles for procedural fairness in competition agency enforcement:
Impartial Enforcement
Competition agencies should conduct enforcement matters in a consistent, impartial manner, free of political interference. Agency officials should not have relational or financial conflicts in the matters on which they work. Agencies should not discriminate on the basis of nationality in their enforcement.
The AEWG highlights that agency officials should not have relational or financial conflicts of interest relevant to the investigations and proceedings they participate in or oversee. To ensure the impartiality of investigations and decision making, agencies should have ethics rules to prevent potential conflicts. And they should consider a systematic process to check for potential conflicts for all personnel working on a specific investigation.