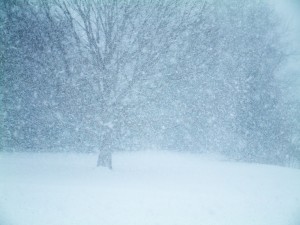 Just like the Antitrust Law Journal, I am a big fan of Antitrust Magazine, also published by the American Bar Association. Whereas the Antitrust Law Journal is celebrated for its depth and economic and academic focus, Antitrust Magazine offers great practical discussion of cutting-edge issues targeted to antitrust lawyers like myself.
The magazine is perfect for long plane flights—like the one I had yesterday from New York. I pass up the Wi-Fi option on flights to read my favorite medium, actual paper. It is refreshing to the point that I actually look forward to this time to sit and read without electronic interruption.
Of course, I had my almost four-year-old son next to me, so my interruptions came in a different form. Minus an occasional frustrated outburst borne from too much traveling, he behaved quite well and fell asleep in the final twenty minutes of the five-hour flight to Sunny San Diego. We enjoyed New York, but it is always great to be home.
The theme of the Spring 2014 Antitrust Magazine is "Trying a Cartel Case." Success in trial, of course, arrives only with great preparation well before trial and the articles in the magazine effectively made that point.
Trial is an important skill, but it is merely the tip of the larger mountain that you create from the very beginning of a case. Everything you do should advance toward summary judgment and trial and seemingly insignificant or minor decisions early in a case could have much larger ramifications later.