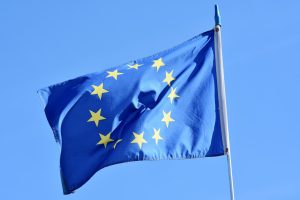 Authors: Magdalena Jakubicz and Luis Blanquez
Magdalena Jakubicz is a Sr. Corporate Counsel at Cisco where she helps her business clients to achieve their goals while ensuring antitrust compliance across EMEAR and Latin America. Magdalena's day-to-day responsibilities include the following: designing and delivering compliance programs; co-leading commercial litigations and responses to government inquiries; assisting with merger control fillings; and advising on vertical agreements and matters related to abuse of dominant position. Magdalena also provides legal support to the Cisco Brand Protection team, where she advises on parallel imports and counterfeiting. Finally, Magdalena provides advice on general commercial law matters. The views expressed in this article do not necessarily reflect the views of Cisco or any affiliate companies.
Companies often run selective distribution systems to preserve their brand image. To achieve this, for example, they may prohibit their distributors from reselling their products through third party online platforms such as Amazon or eBay. While this sort of ban may protect brands, it isn't popular among competition authorities across the European Union ("EU") countries.
This has been a hot topic in the EU for quite some time now, especially following the publication of Coty Germany GmbH v Parfümerie Akzente GmbH, Case C-230/16.
What is the Coty Case?
Before Coty, the European Court of Justice ("ECJ") had already ruled that a general ban on Internet sales in the context of a selective distribution system was a so-called "hardcore" restriction (restrictions and business practices that are particularly harmful to competition) and did not comply with Article 101.1 of the Treaty of the Functioning of the European Union ("TFUE").
This case, Pierre Fabre Dermo-Cosmétique SAS v Président de l'Autorité de la concurrence and Ministre de l'Économie, de l'Industrie et de l'Emploi, Case C-439/09, involved certain cosmetics and hygiene products, manufactured by Pierre Fabre Dermo-Cosmetique and sold mainly through pharmacists.
Pierre Fabre required that its products be sold exclusively through brick and mortar shops and in the presence of a qualified pharmacist. Pierre Fabre argued that the restriction was necessary to maintain the quality of the products. The ECJ disagreed and ruled that "the aim of maintaining a prestigious image is not a legitimate aim for restricting competition." This case confirmed that companies may want to avoid contractual clauses that prohibit general sales over the Internet.
In Coty, which involved a company that sells luxury cosmetic products in Germany, distributors were not authorized to resell the goods through third party on-line platforms. The General Court ("GC") held that such a prohibition may be justified provided certain conditions are met. In the GC's view, the preservation of the company's "luxury image" is, in fact, a valid criterion. In particular, the GC held that a ban on sales over a particular online platform does not constitute a hardcore restriction under EU competition law. The judgment caused some sensation as—although a general ban on any sales over Internet would still be contrary to the EU competition law—a ban on sales over particular online platforms may be allowed under Coty.
But, what practical implications has Coty had on businesses with a multinational footprint?
Companies that do business in Europe should consider the following implications of Coty: