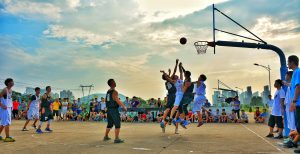 Author: Jarod Bona
Business can be brutal.
Let's say you have this business. Maybe you started it recently, or maybe you've been around for some time. But, in any event, you offer a good product or service. Customers like you and you are making money.
This is—for many—the American dream. You have freedom, which plays itself out by your decision to exercise that freedom by working 80 hours per week. But you are working those 80 hours for your baby—your business.
And at least you have control over your circumstances: If you keep providing your customers with great value at a great price, you will succeed.
That's true, except sometimes it isn't.
Competing for customers in a market isn't just about providing the best services, products, or prices. That is, of course, the biggest part of it, most of the time. If you do well for your customers, they will usually do well for you. But sometimes it is more complicated than that.
Companies compete within markets, but they also compete for markets.
What does that mean?
Let's say you own a restaurant and there are five restaurants on your street. You compete within the market because whoever offers the best combination of atmosphere, price, and quality and can best match the needs (i.e. demand) of the prospective restaurant customers in that geographic area will make the most money. That is competing within the market.
But the more competition there is, the harder it is to make money. Every market is different, of course, but the greater the differentiation among competitors within the market and the less competition within that market, the more profit margins increase. This, of course, is just a rough approximation. Markets are complicated beasts.
The truth is, if you want to make more money as a business, it is best to avoid or minimize competition. That is why Peter Thiel tells you in Zero to One to create new markets or to build businesses that will face minimal competition. In that sense, a restaurant is a terrible business—too much competition. We wrote about avoiding competition and Peter Thiel's excellent book here.