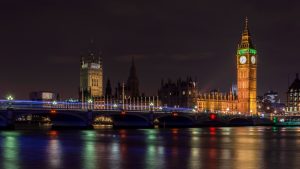 Author: Luis Blanquez
Antitrust and competition law is a global issue. Markets that could be national are often global instead (because if they aren't naturally local, there usually isn't reason to stop at a country's borders).
Bona Law embraces this international reality. That is part of what attracted me to the firm upon my arrival in the United States after 15 years of practicing antitrust and competition law in Europe. We can help clients all over the world with US and EU antitrust issues.
Our membership in a group called IR Global plays a major role in our ability to compete with much larger international law firms.
What is IR Global?
It is the fastest growing exclusive network of law firms in the world; providing legal, accountancy and financial advice to companies and individuals across 155+ jurisdictions.
What IR Global does is provide us with a strong network of firms similar to ours—top quality boutique firms—in jurisdictions and practice areas all over the world. So if we have a client with a litigation issue in China, for example, similar to a large international firm, we have someone to call that can help right away. At the same time, if one of our member firms anywhere in the world has a client with an antitrust issue in the US, we will eagerly help.
Solving client problems is a matter of marshaling the right resources the right way—it doesn't really matter whether the firm that handles the Irish tax issue is part of the same entity—like the big international firms—or a top-quality firm by which we have an existing relationship.
Anyway, Bona Law has been a member of the IR Global international network for several years, but our participation is beginning to increase. I had the opportunity in October to attend the IR Global annual meeting on behalf of Bona Law. The event took place in London, and it was a fantastic experience.
It was a four-day event where we had the opportunity to meet colleagues from all over the world.
First, I set up numerous bilateral meetings with top boutique firms from all over the world. I met with them to learn more about their practices, teams, and ability to solve client problems in different ways. This will allow us to develop a network of "best friend law firms" around the world to rely on, whenever our clients need legal advice in any jurisdiction.
Second, the conference was organized to attend regional and practice meetings. In our case, I met with our U.S colleagues from the east and west coast. Furthermore, we connected with colleagues from the European Union and Latin America, something important to us since we now provide legal advice on European antitrust law as well.
Finally, I participated in a Mergers & Acquisitions session where participants shared their experience on successful and unsuccessful deals involving mergers, acquisitions and joint ventures with attorneys from all over the world. This was also a great opportunity to meet high profile colleagues with corporate, antitrust and tax law experience, and to discuss how to start developing a team to cater to international clients. M&A antitrust counseling and filing represents an important part of our New York practice, headed by Steven Levitsky.
On the personal side, I had the chance to enjoy several discussion tables, where we shared views on how to improve communication with clients and colleagues. I also enjoyed a wonderful networking dinner at Banqueting House, Whitehall. This historical and revolutionary building is home to one of the world's great masterpieces: Rubens' irreplaceable ceiling.
Personal attention and specialization through legal boutique law firms are becoming more important to clients, and building these international relationship are a key element of business success, both for clients and law firms.
The IR Global conference in London was a fantastic experience that we believe enhanced Bona Law's ability to serve international clients and serve its existing clients internationally by utilizing our network of outstanding law firms and people.