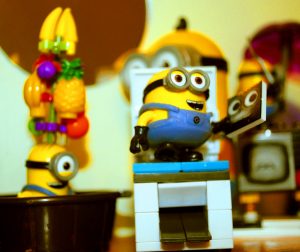 Author: Jarod Bona
If you are looking for controversy, you came to the right place. Today, we discuss resale price maintenance, one of the most contentious issues in all of antitrust. If you look around and see a bunch of antitrust economists, hide your screen so they don't start arguing with each other. Trust me; you don't want to be stuck in the crossfire of that.
Let's start with some background: A resale price maintenance agreement is a deal between, for example, a supplier and a retailer that the retailer will not sell the supplier's product to an end user (or anyone, for that matter) for less than a certain amount. It is a straight vertical price-fixing agreement.
That type of agreement has a storied—and controversial—past. Over a hundred years ago, the Supreme Court in a case called Dr. Miles declared that this type of vertical price fixing is per se illegal under the federal antitrust laws. This is a designation that is now almost exclusively limited to horizontal agreements.
During the ensuing hundred years or so, economists and lawyers debated whether resale price maintenance (RPM) should be a per se antitrust violation. After all, there are procompetitive reasons for certain RPM agreements and the per se label is only supposed to apply to activity that is universally anticompetitive.
After a trail of similar issues over the years, the question again landed in the Supreme Court's lap in a case called Leegin in 2007. In a highly controversial decision that led to backlash in certain states, the Supreme Court lifted the per se veil from these controversial vertical agreements and declared that, at least as far as federal antitrust law is concerned, courts should analyze resale price maintenance under the rule of reason (mostly).
You can read more about Leegin and how courts analyze these agreements here. And if you want to learn more about how certain states, like California, handle resale price maintenance agreements, you can read this article. Finally, if you are looking for a loophole to resale price maintenance agreements, read our article about Colgate policies and related issues.
Minimum advertised pricing policies (MAP) are related to resale price maintenance: you can read our article on MAP pricing and antitrust here.  You might also want to read Steven Cernak's article about the four questions you should ask before worrying about the antitrust risks of new distributor restraints. And you can listen to a podcast with Molly Donovan and Steve Cernak about MAP Pricing here.