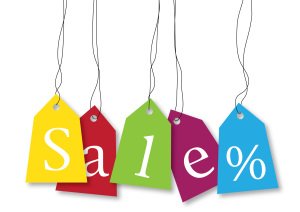 Author: Jarod Bona
Some antitrust questions are easy: Is naked price-fixing among competitors a Sherman Act violation? Yes, of course it is. Indeed, it is a per se antitrust violation.
But there is one issue that is not only a common occurrence but also a source of great controversy among antitrust attorneys and commentators: Is price-fixing between manufacturers and distributors (or retailers) an antitrust violation? This is usually called a resale-price-maintenance agreement and it really isn't clear if it violates the antitrust laws.
For many years, resale-price maintenance—called RPM by those in the know—was on the list of the most forbidden of antitrust conduct, a per se antitrust violation. It was up there with horizontal price fixing, market allocation, bid rigging, and certain group boycotts and tying arrangements.
There was a way around a violation, known as the Colgate exception, whereby a supplier would unilaterally develop a policy that its product must be sold at a certain price or it would terminate dealers. This well-known exception was based on the idea that, in most situations, companies had no obligation to deal with any particular company and could refuse to deal with distributors if they wanted. Of course, if the supplier entered a contract with the distributor to sell the supplier's products at certain prices, that was an entirely different story. The antitrust law brought in the cavalry in those cases.
You can read our article about the Colgate exception here: The Colgate Doctrine and Other Alternatives to Resale-Price-Maintenance Agreements.
In 2007, the Supreme Court dramatically changed the landscape when it decided Leegin Creative Leather Products, Inc. v. PSKS, Inc. (Kay's Closet). The question presented to the Supreme Court in Leegin was whether to overrule an almost 100-year old precedent (Dr. Miles Medical Co.) that established the rule that resale-price maintenance was per se illegal under the Sherman Act.